Around And About
Caves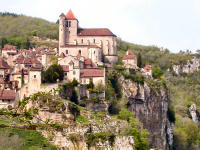 The area is renowned for it's caves, the nearest of which is at Cougnac, just outside Gourdon. Some feature cave paintings, such as at Cougnac, and at St Circ la Popie.. on the Lot. At Padirac one can travel down the underground river in a boat.
Foie Gras
The Lot is part of the Quercy region, one of the main foie gras regions of France, and there are several excellent local producers close by where you can taste and buy foie gras and related products.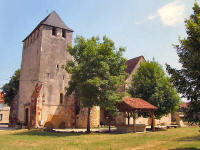 Markets
Most of the towns and some villages have weekly or biweekly markets where you can buy fresh supplies direct from the producers. Gourdon, Cahors and Prayssac are all excellent. The Cazals market is a great meeting place on a Sunday morning, with the resident businesses putting out tables and chairs every market day.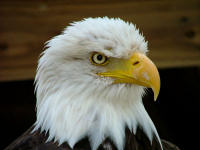 Restaurants
The choice is endless, from cozy inns to Michelin star venues. There are several good restaurants in the area, just a few kilometres from the gite.
Animals
Near Gramat visitors can see both European and non-European wildlife at the Animal Park, including wolves, buffalo and birds of prey.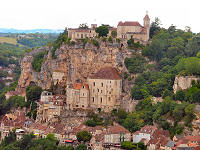 Rocamadour
A famous pilgrimage site built into a cliff face; its setting is spectacular! Rocamadour boasts prehistoric caves as well (the Grottes des Merveilles, with paintings dating back 20,000 years), an ornithological park with rare birds of prey, and the unique Prehistoric Park nearby.
Resistance Museum
Cahors hosts a "Museé de la Resistance", which tells the story of the Resistance in the Lot, from the deportations to the
persecutions, the battles and the epic of the Free French people.
"Over the Border" in the Dordogne
Visit Domme, a medieval walled town with the largest natural grotto in the Perigord Noir. Walk around or take the little train for a guided tour.
The Eyrignac Manor Gardens, awarded the "Grand Prix des Jardins de France" are recreated as they originally were in the 18th Century.
Also See: Sports And Leisure >>